Decision Thinking is the most conscious, transparent, collaborative and structured way to solve problems.  When we look at the world through the lens of Decision Thinking, we no longer see problems, just decisions waiting to be made.
Decision Thinking provides decision makers with a simple framework to engage stakeholders, apply rigorous process and truly understand the pros and cons of their options from the perspectives of those impacted.
Put simply, Decision Thinking gets results and drives organisational performance – by moving from decision making by chance, to decision making by design.
We know that applying Decision Thinking is transformational.  You will never look at the world the same again. That's our promise.
Find out how Decision Thinking can help you with making decisions, assuring decision outcomes and building decision capability .
Catalyze brought sound decision science and fresh perspective to this challenge.  They offered excellent ideas on coalescing data and knowledge, and defined a process for selecting optimum strategies for achieving the desired outcome. One of their great strengths was unlocking the knowledge and insight already available in our team, and building this into the design in a way that inspired ownership. Catalyze continues to assist with tailored follow-up support in refining this methodology to ensure effectiveness. In short, their engagement and delivery have been outstanding.
Decision Thinking Principles
There are four core principles to Decision Thinking, and they apply to any decision – large or small.  These principles underpin all of our frameworks and programmes at Catalyze.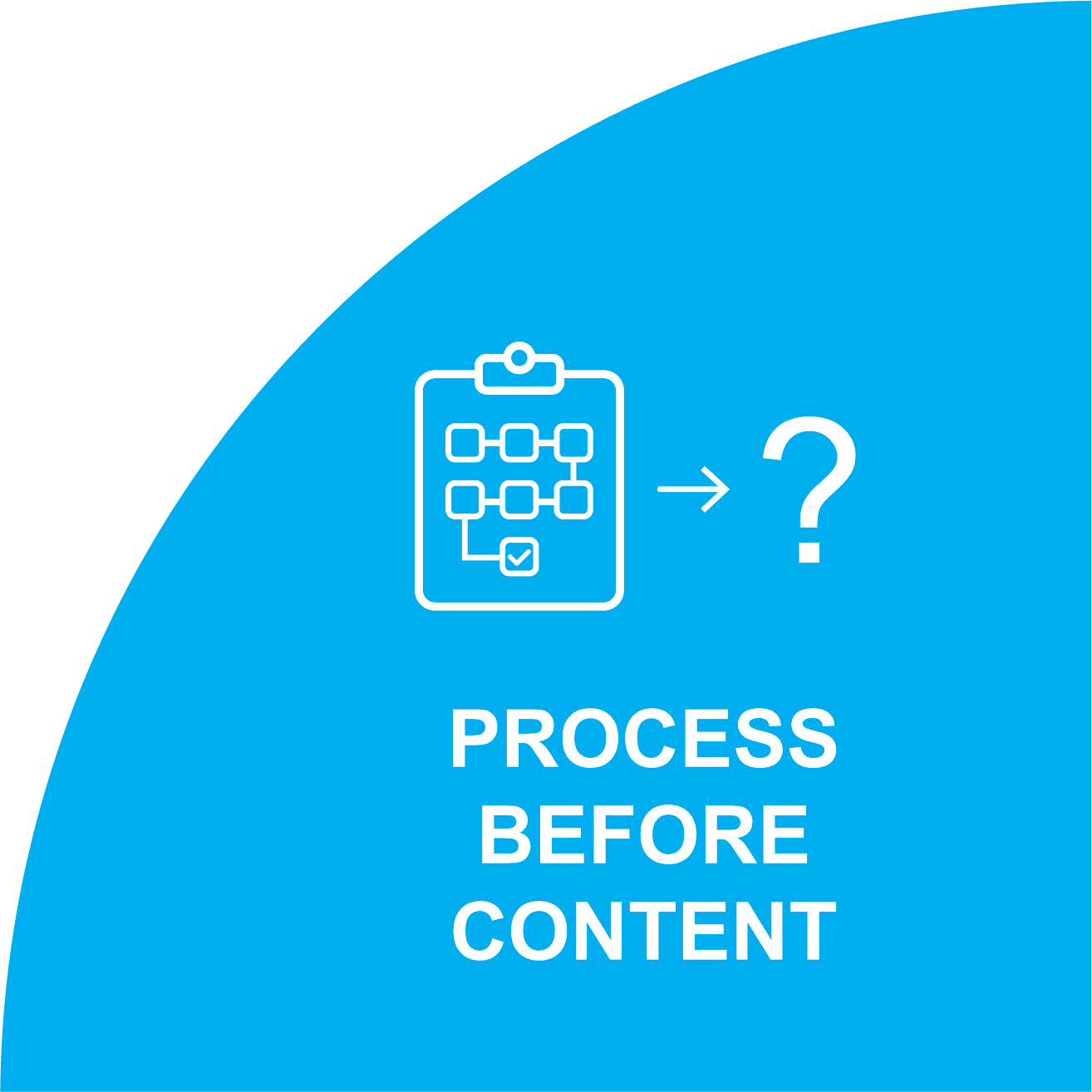 Process before content
Agree the process by which your decision will be made before getting into making the decision itself (the CONTENT). The process is the steps to making the decision, the content is the substance of the decision (such as the options).
WHY do we do this? It provides common ground when conversations get tough. This has us start with agreement – we can get people to decide HOW the decision will be made much more readily than making the actual decision. This helps overcome bias by stepping away from the emotion of the decision up front.
"Put the horse before the cart"
Academic rigour
Derive the process and methodology from credible and proven sources. Look to disciplines such as decision science, psychology, economics, mathematics, data and so on.
WHY do we do this? We need to use numbers in a valid way to support the decision for example by incorporating scales that are requisite and meaningful, to support valid scoring.  And we need to use rigorous criteria weighting techniques. Finally, incorporate emotional and social aspects in the decision-making process in a balanced manner. With all this we deliver a clear 'audit' trail of the decision that will stand up to scrutiny.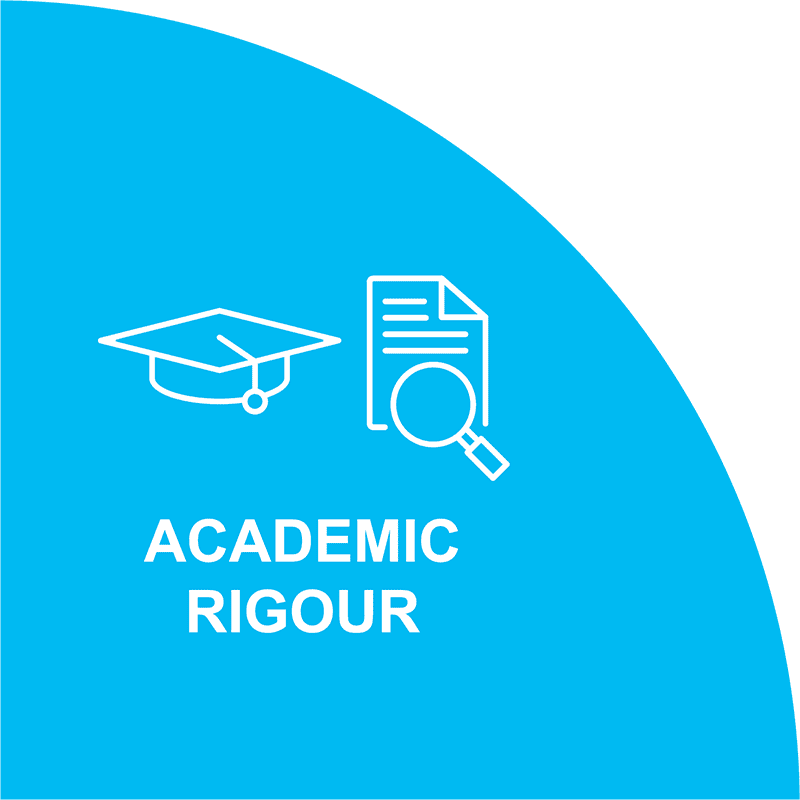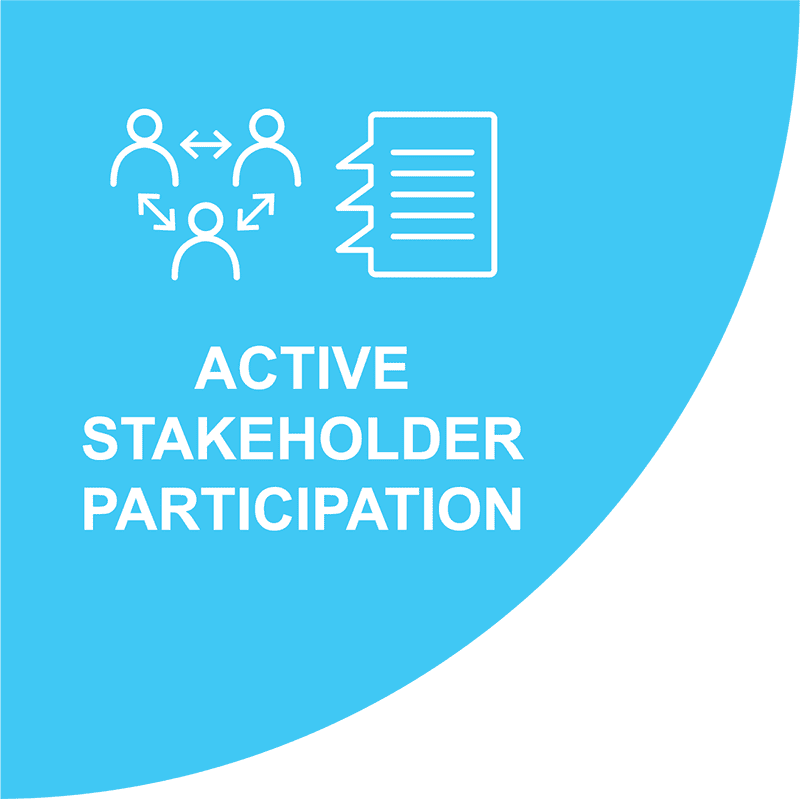 Active stakeholder participation
Provide opportunities for stakeholders impacted by the decision to ACTIVELY participate in the decision process. Identify stakeholders 'in' and 'of' the decision, the level of impact and ways they can participate. Seek views on the decision process, where they best contribute and what suits them. Use a structured and facilitated process to engage them in meaningful way.
WHY do we do this? This creates greater ownership of the decision and commitment to implementation. And it helps overcome cognitive bias through diversity. Ultimately this increases downstream AND upstream confidence in recommendations.
Intangible and Tangible Value
Take ALL value into consideration, including both 'soft' value and 'hard' value. Consider value from the perspectives of all stakeholders and be explicit about what you REALLY care about, not just what you SHOULD care about.
WHY do we do this? It provides transparency in what is really driving decisions and helps ensure the decision 'feels right' when we balance all the value. It also avoids an overemphasis on costs as a driving factor. Ultimately taking both intangible and tangible value into account ensures stakeholders support the decision as they see their perspectives represented. 
"It's not just what you measure that matters"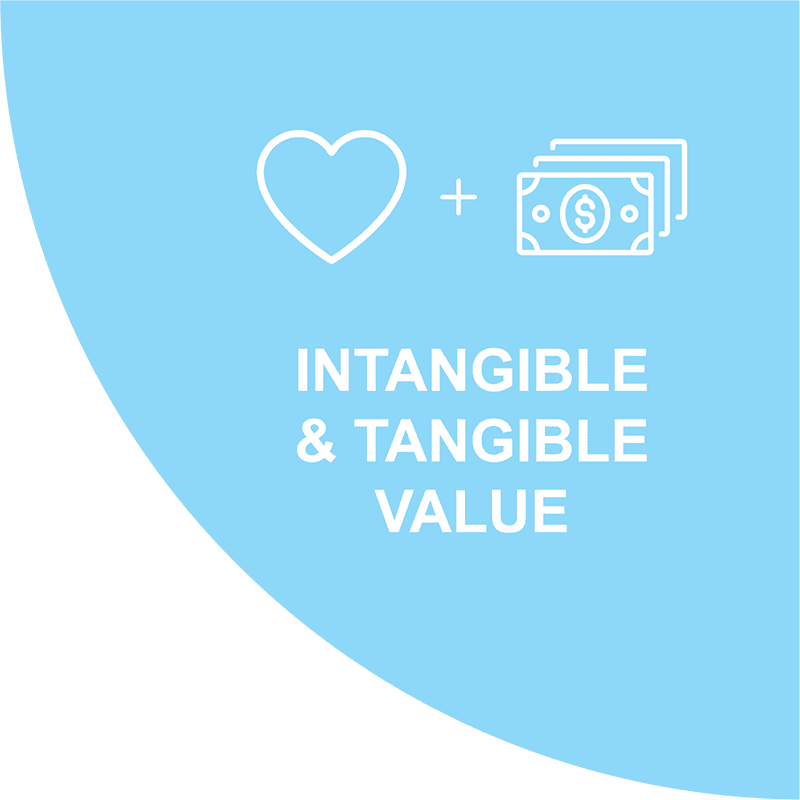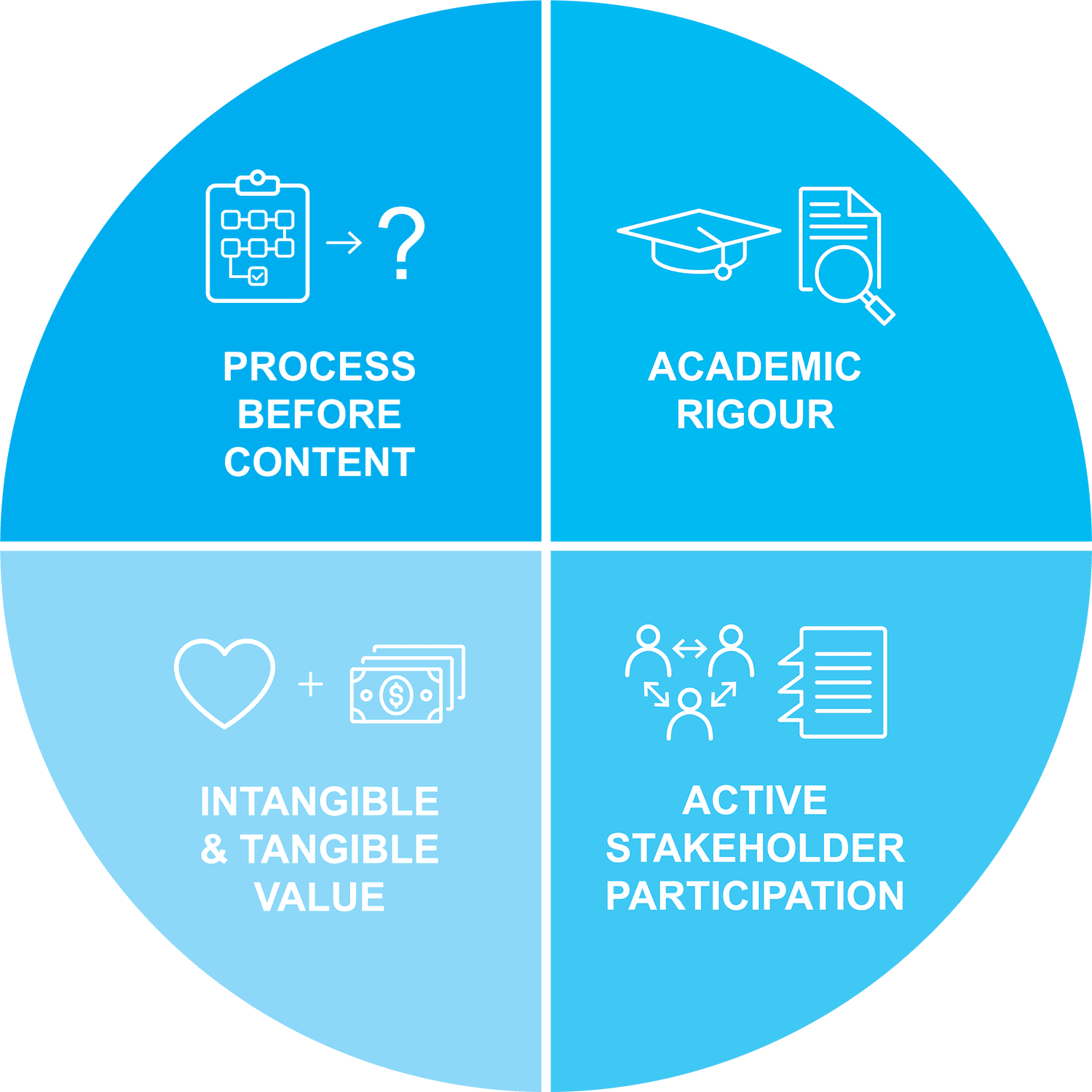 I feel I have a much broader appreciation of the perspectives and concerns of other stakeholders. I also understand the complex nature of the decision being faced.
Decision Thinking Operating System
Decision Thinking is the most conscious, transparent, collaborative and structured way to solve problems.  When we look at the world through the lens of Decision Thinking, we no longer see problems, just decisions waiting to be made.
The Decision Thinking Operating System is a complete solution for organisations that care about making great decisions that stick.
It's modular design means you can focus on areas that will be most impactful for your organisation and situation – whether that is a single one-off complex decision, support to stay the course during implementation of a decision or raising the capability of decision making across the board.  Either way, the Decision Thinking Operating System has it covered.
The Decision Thinking Operating System is founded on the four core principles of Decision Thinking – process before content, academic rigour, active stakeholder participation and intangible and tangible value
It has three main components:
Making decisions – using rigorous decision processes built on the P5 decision framework
Assuring decision outcomes – it's one thing to make a decision, it's an entirely different thing to have it stick and have the outcomes delivered
Building decision capability – to truly transform decision making across your organisation, build capability in Decision Thinking and support that with infrastructure and process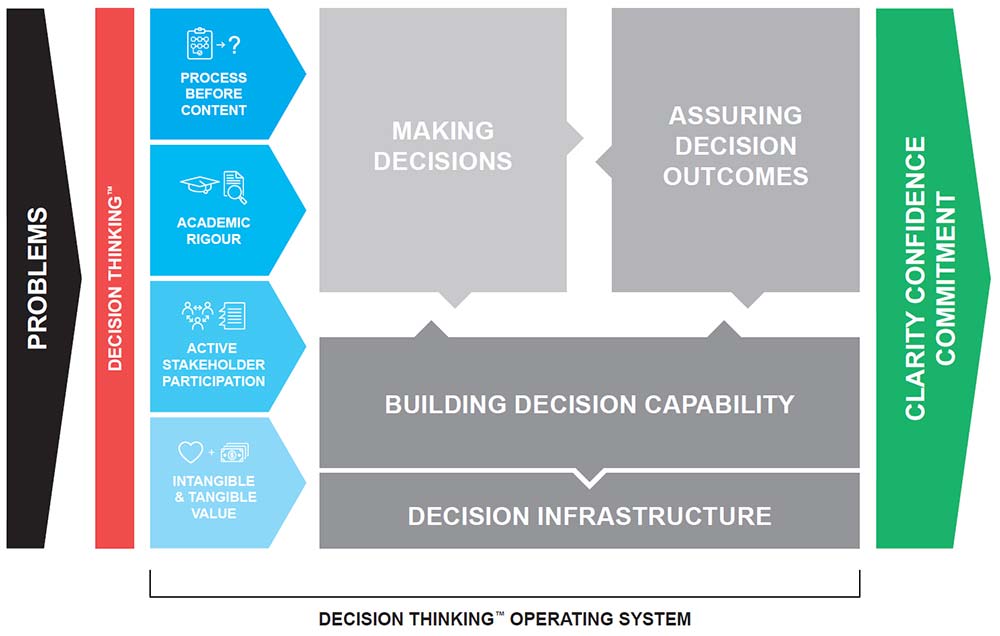 With the Decision Thinking Operating System in place, all your decisions will be made with complete clarity and confidence and commitment to the outcome.