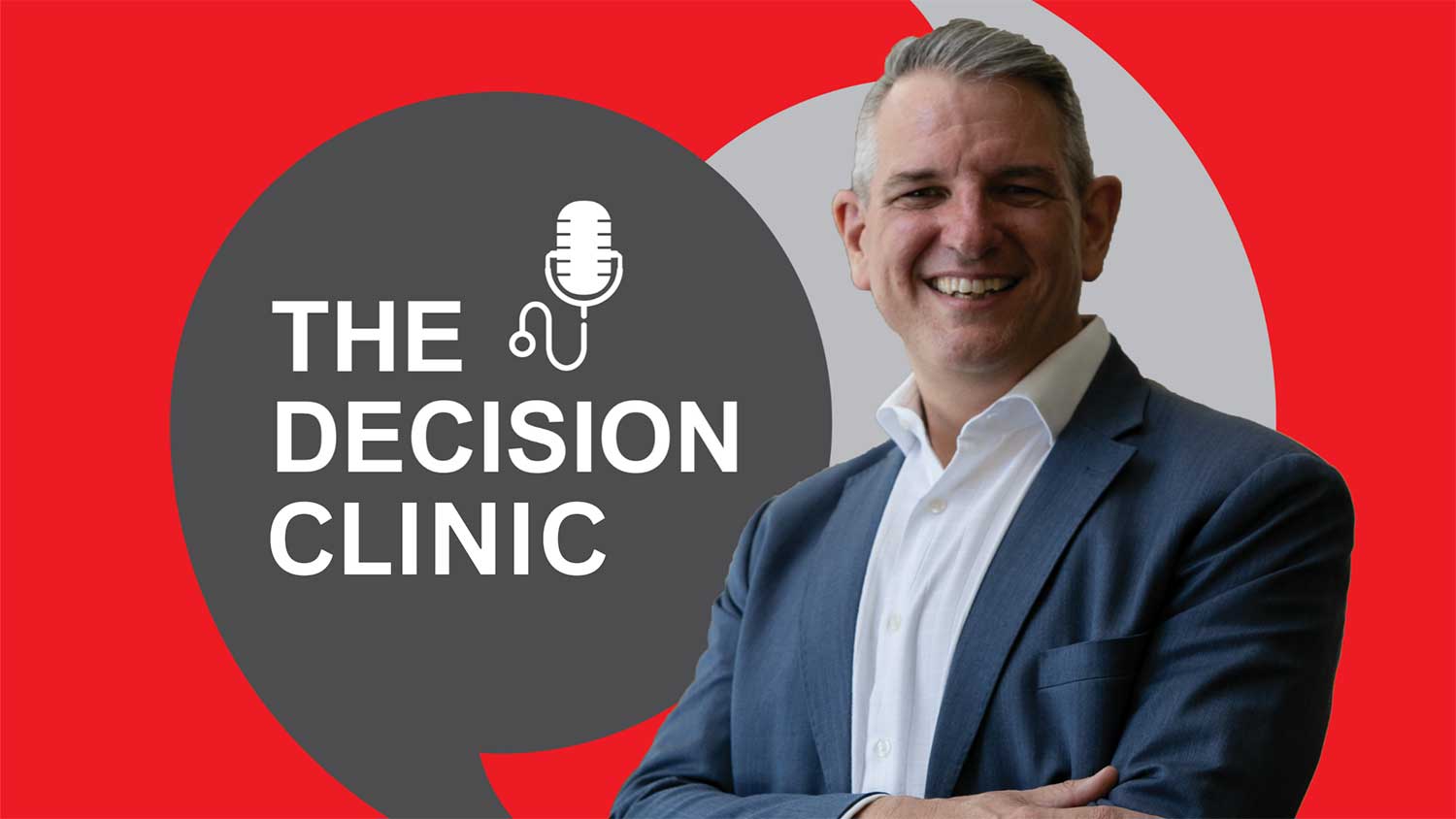 A new podcast series from Catalyze
In our daily lives, the decisions we make define us, creating the experiences we've had and the future ahead. However, research suggests people regret more than a fifth of their decisions. Over a lifetime, that can equate to hundreds of thousands of regrets. We know decisions are often complex, can involve multiple people, produce various outcomes, and call upon leadership and experience. There is a way to make decisions that feel right and stick.
The Decision Clinic is a new podcast series hosted by Paul Gordon, CEO and Founder of Catalyze APAC. Paul is the author of Hard Decisions Made Easy and has over fifteen years' experience leading decision-making transformation in organisation around the world. The Decision Clinic will help you learn how to overcome problems by making great decisions. Listen as Paul sits down with real people to discuss and diagnose their decision challenges.

Episode 1 – Dr Susan McGinty
Breakthrough and create real impact

Paul Gordon sits down with Dr Susan McGinty, an award-winning scientist and highly regarded leader and leadership coach, with 25 years' experience in STEM, Defence and National Security. Susan is on a mission to transform the profile of leadership for women in STEM- and security-related organisations.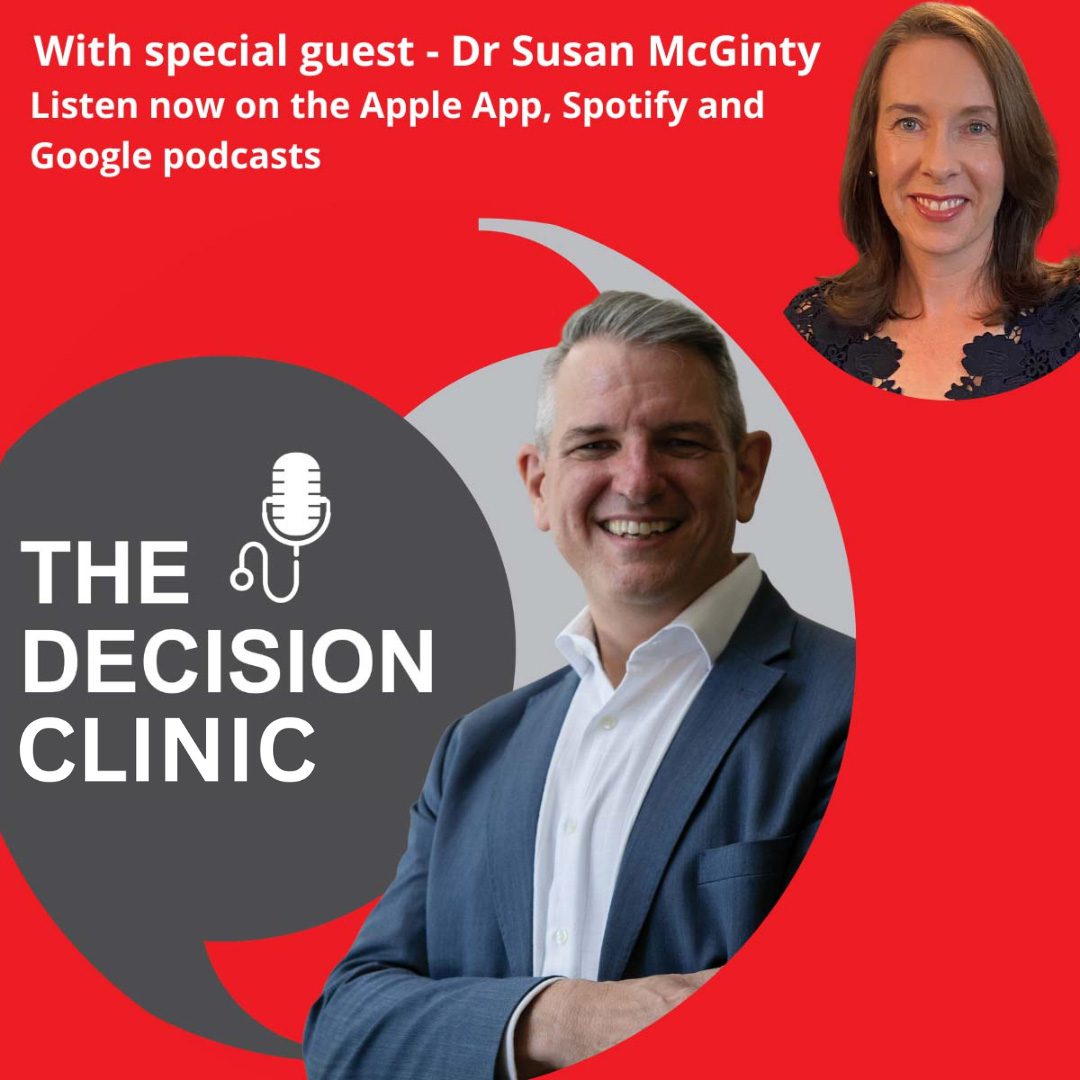 At a not-for-profit crossroads

Rob Caslick is the founder of Two Good Co – a business supporting, empowering, and employing women with lived experience of homelessness, domestic violence and complex trauma. As the business grows, so does the responsibility to stabilise revenue and maintain a viable business for staff and stakeholders. In this podcast Paul works through Rob's decision ailment and strategically uncovers the root cause to help Rob pinpoint what he truly values.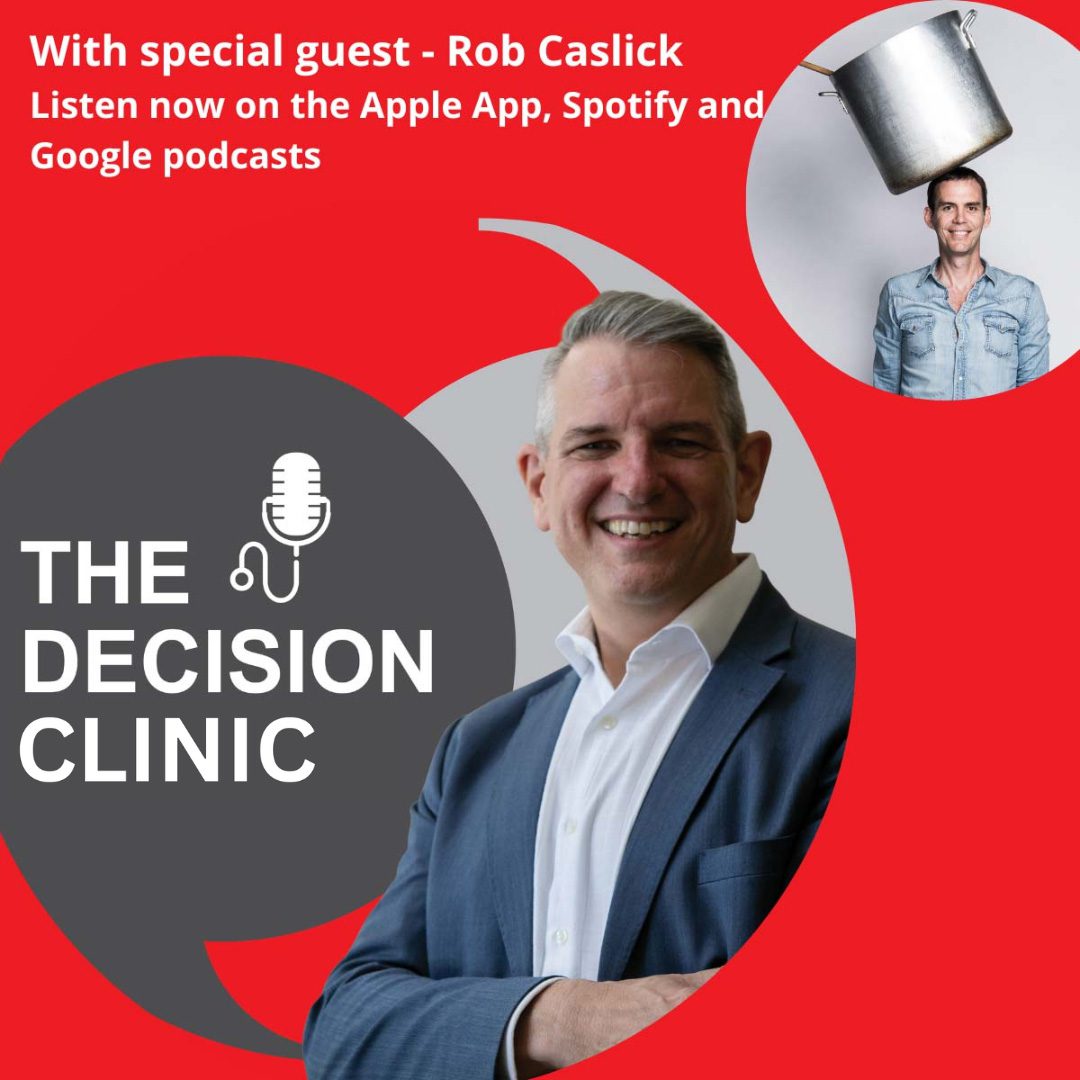 Episode 3 – Julia Cookson
Sharpening the focus on sexual exploitation

Paul sits down with Julia Cookson, Chair of Project Respect an organisation whose primary mission is to support women in the sex industry, including women who have experienced trafficking and advocate for the structural change needed to end all forms of sexual exploitation.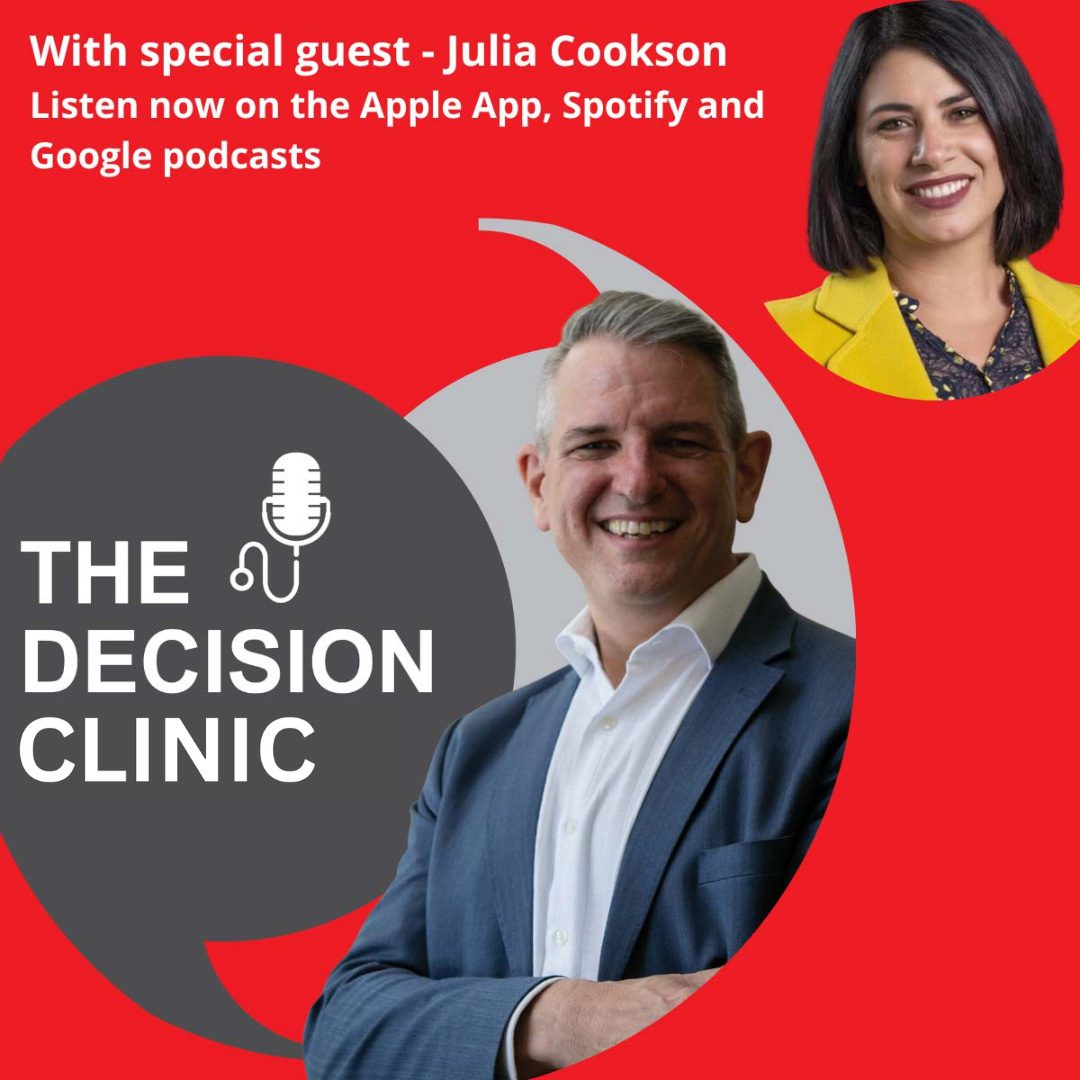 Episode 4 – Damian Kernahan
Deciding to put customer understanding ahead of strategy

Customers are affected by every decision an organisation makes. Whether it be an investment on new products, services, infrastructure or technology, ultimately if the investment decision isn't at the heart of the customers' needs then their experience will be impacted. In this episode, Paul sits down with Damian Kernahan who faces a unique and very relatable problem – bringing customer experience to the forefront of an organisations strategic decisions. Damian co-founded Proto in 2008 to help large organisations truly understand their customers, so they can deliver outstanding service solutions and experiences.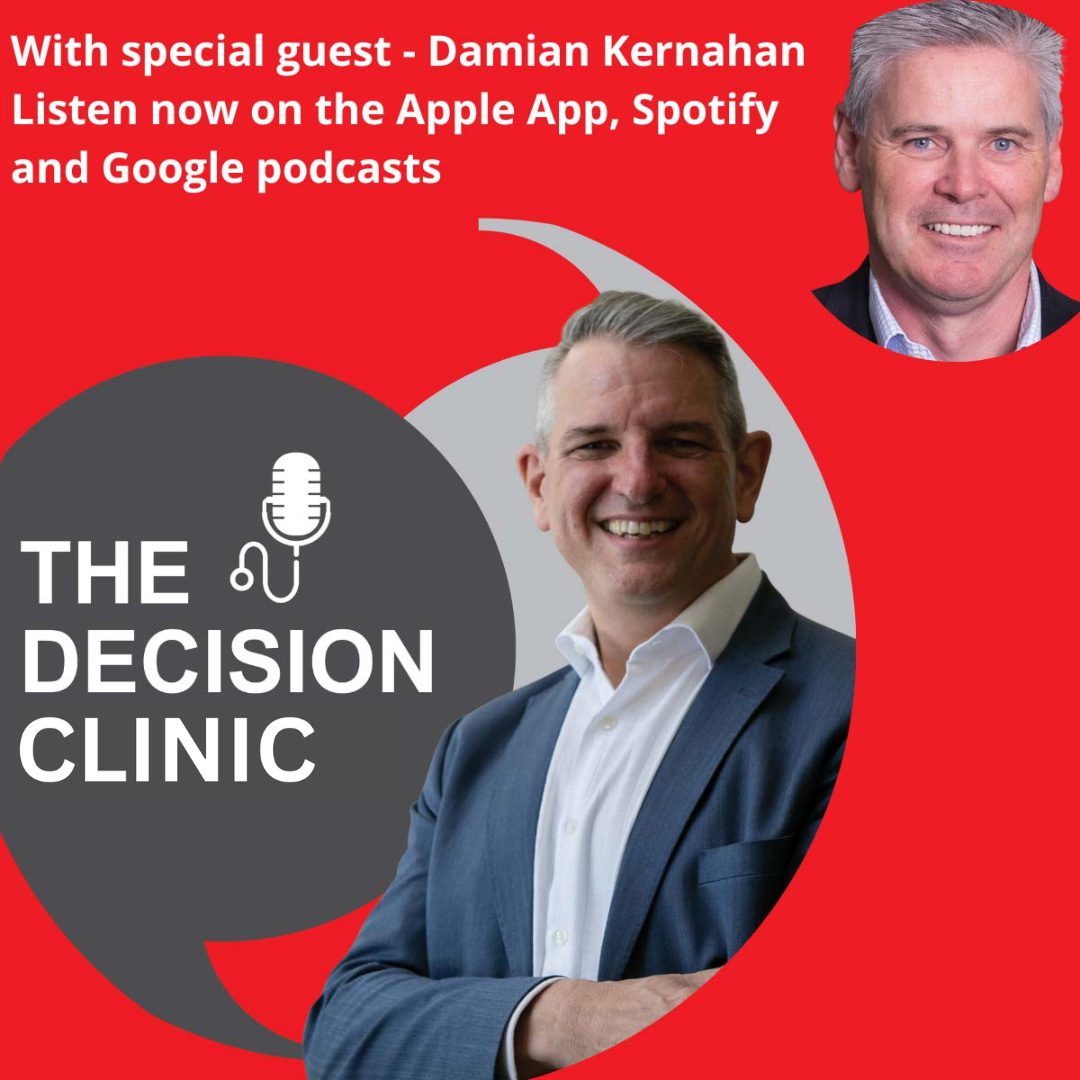 Episode 5  – Emilya Colliver
Tackling the interconnection between two separate solutions
Paul sits down with Emilya Colliver, Founder and Director of two art agencies – Art Pharmacy and Sugar Glider Digital. Emilya comes to the decision clinic facing a few complex problems:
How do we allocate our resources to best serve our clients?
What should our customer communication strategy be?
What do we do about finances between the agencies when resources are shared?