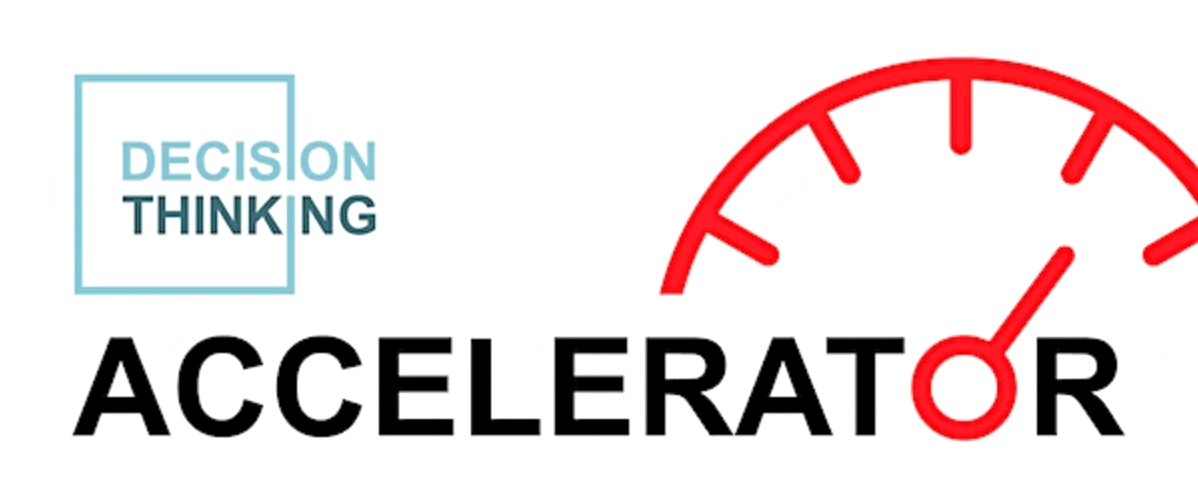 Decision Thinking Accelerator
Discover how to move from decision making by chance, to decision making by design.
The Problem
People make thousands of decisions every day, and end up regretting a huge portion of them. In fact, research suggests they regret more than a fifth of their decisions. Over a lifetime, that can equate to hundreds of thousands of regrets.
Organisationally, poor decision making impacts every area of the business with dire consequences. Stakeholders become disenfranchised, time and money is wasted, and considering any type of change or transformation starts to look like a threat – not an opportunity.
There is a way to make decisions well, and have them stick over time.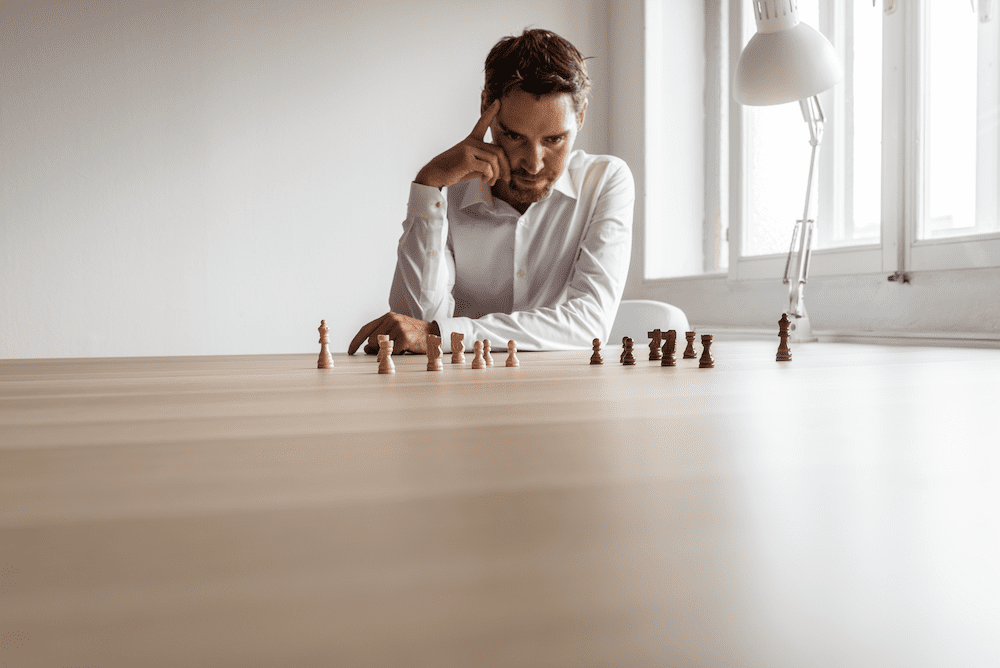 Who is it for?
The Decision Thinking Accelerator is designed for anyone seeking to improve their decision making skills, both personally and professionally.
For leaders with responsibility for operations, strategy, change management, capability development and organisational performance.
You will get
Participants will be introduced to the principles of Decision Thinking and identify the opportunity to apply it in their own lives – both personally and professionally.
The session includes real-world examples of the application of Decision Thinking, and you will leave with actionable insights and tools.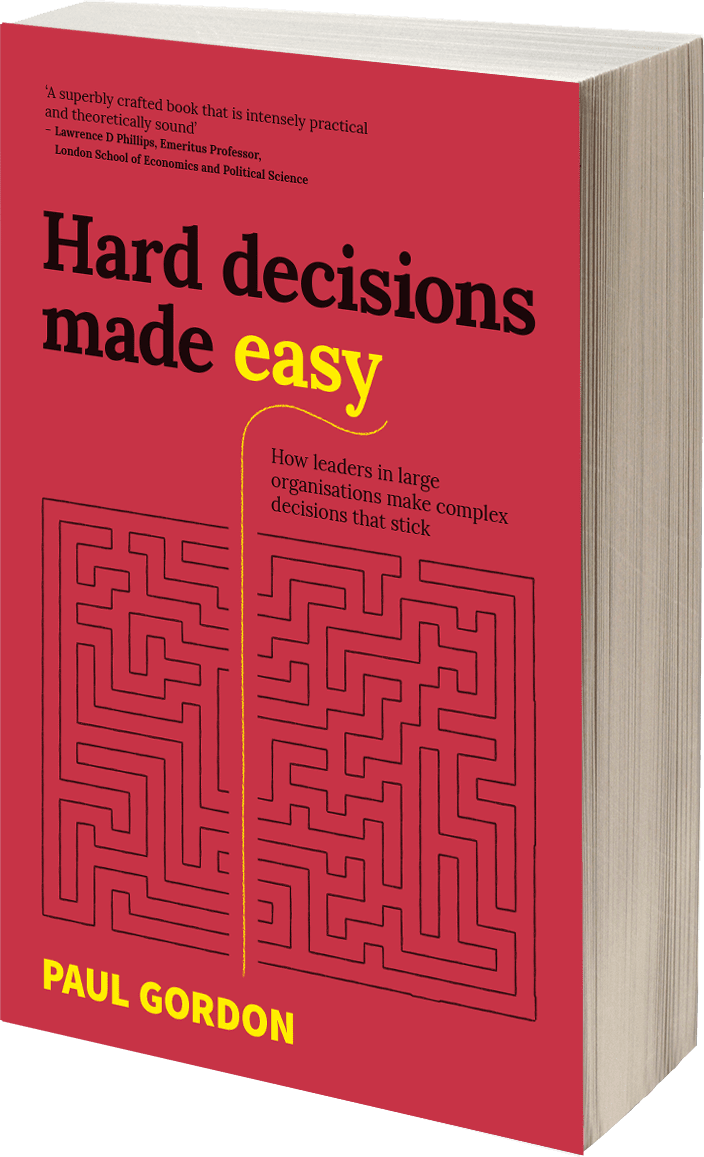 You will get
The first 5 registrations will receive a complimentary copy of Paul Gordon's best selling book 'Hard Decisions Made Easy'.
Register for the next Decision Thinking Accelerator
Presented by Catalyze APAC Consultants
Catalyze APAC Consultants. Catalyze works closely with leaders in the public, private and not-for-profit sectors to help them do more with less, make impossible trade-offs, optimise their budget, select the best option overall and develop organisational strategy.
We achieve this by applying Decision Thinking.
Decision Thinking is a way of looking at the world through the lens of what decisions need to be made, in order to cause action. When you adopt Decision Thinking, you don't see problems – you see decisions that need to be made, and a clear way to make them.
Catalyze are experts in applying Decision Thinking to complex problems and seemingly impossible scenarios. We do this by designing, implementing and facilitating structured decision-making processes and programmes that are underpinned by the core principles of Decision Thinking.
Not sure if this is right for you? Book in a free Discovery call with one of our consultants